General Admission
HELLBURG VILLAGE:
$10 for General Admission (cash, credit or debit on-site) or $15 for VIP (shorter wait in line, tickets available online or onsite). One ticket, one entry.
General Admission tickets are sold on-site for $10 each (all applicable ages), with cash, debit or credit accepted! Each ticket is good for a single entry to the haunted village. Get a $2 off coupon (for General Admission Tickets only) for FREE when you visit any of our Official Coupon Sponsor locations, no purchase necessary! Click here for a list of our Official Coupon Sponsor locations!
If you don't want to wait in long lines for both your tickets and also waiting for your group to be allowed to enter, you may be interested in VIP Passes!
BONEYARD BARN: Canceled for 2017
VIP Passes

Reduce the wait & get into the village faster! Haunting Ellensburg offers VIP Passes to those who don't want to wait in the long line for General Admission.
VIP Tickets are just $15 and available through Brown Paper Tickets (coupons can't be used for VIP Access, sorry!). Bypass the General Admission line, come to Admission check in and get placed in the faster-moving VIP line- often being put into into the next available group!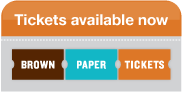 A Note on Groups
Groups of up to 5 people at a time will be admitted to the haunted village. If you come with a large group, we cannot guarantee that you'll be placed in the same group as those you came with. Consideration will be given, when possible, to families, couples or those with disabilities who require an assistant.